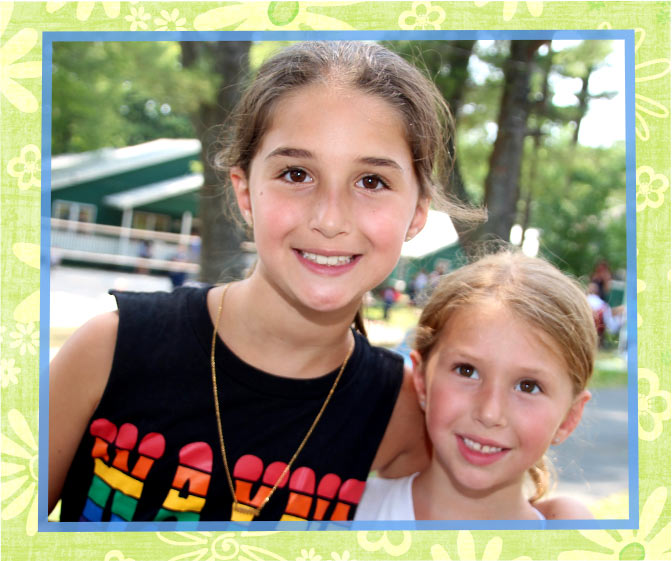 Time to Share the Fun!
Is it time for a younger sister to discover what Camp Wayne for Girls is all about? If your younger daughter or niece may be ready for camp in the near future, we'd like to invite her to take part in our "Sibling & Cousin Rookie Day."
This program is designed specifically for sisters and cousins of current campers of Camp Wayne for Girls and Boys. Sisters and cousins who are currently in 1st grade or older (school year 2023-24) are invited to be our guests for the day. The morning will be spent with other Rookies while the afternoon will be spent with their sibling or cousin. Sisters of campers at Camp Wayne for Girls who are currently in kindergarten are welcome to join us for lunch and afternoon activities. Siblings of campers at Camp Wayne for Boys who don't have a sister enrolled will be assigned an 'honorary sister' for the day.
A packing list and detailed schedule will be sent to participants at a future date.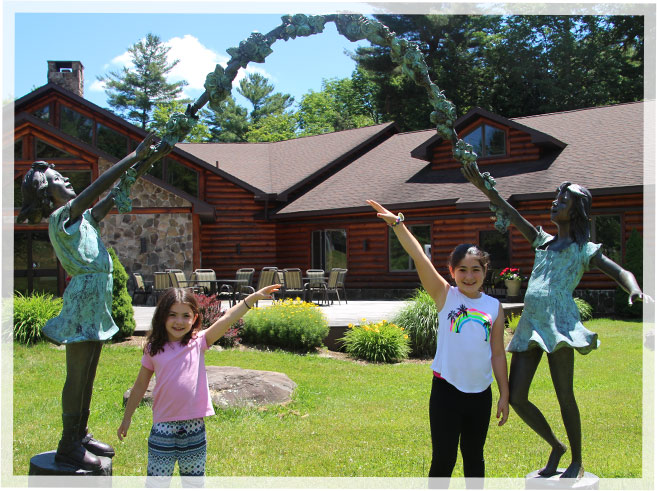 Friday, July 19, 2024
Conveniently scheduled the day before Visiting Day, siblings/cousins are dropped off at 10:45 am and picked up at the end of the day's activities at 4:00 pm. Parents of cousins and Camp Wayne for Boys' families are invited to take a tour of Camp Wayne for Girls at 10:45 am. Sisters of CWG campers who have finished Kindergarten arrive at 12:30pm to join their sister for lunch. The girls will experience a typical, fun-filled day as a Camp Wayne camper; activities include art, waterfront, gymnastics, ropes and more.
Please email or call us to reserve a spot.